EKTACHROME 64T PROCESS PAID SUPER 8MM COLOUR REVERSAL FILM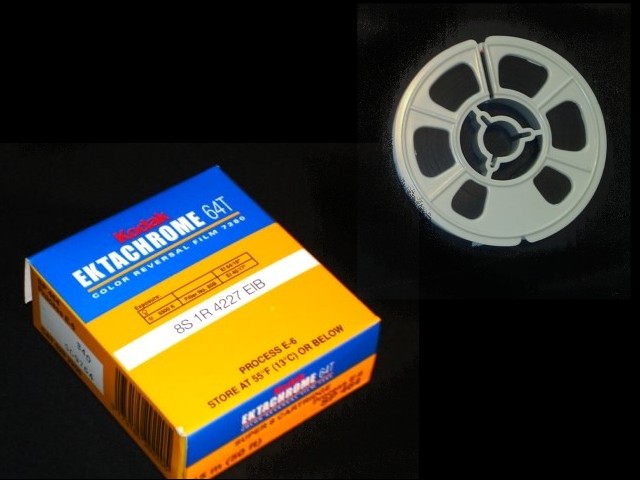 [ EXPRESS CHECKOUT HERE ]
**********
£99.99
**********
For the Classic Kodak Style, you purchase your film with a processing code. Shoot your footage pop it into a jiffy bag with the code on the box and await the arrival of your processed footage, couldn't be simpler.
SUPER 8MM EKTACHROME 64T
# Super 8mm 64T Ektachrome E-6 50ft Cartridge Including Processing (Approx 3 weeks turnaround from return of cartridge) and return Post & Packaging.
KODAK EKTACHROME 64T Colour Reversal Film in the Super 8 format. 64T Colour Reversal Film features are Grainy if exposed even a fraction out. Improved rendition of skin tones. Colours not as saturated, but more accurate than Kodachrome 40. Usable exposure is considerably greater than Kodachrome 40. Less punishing of shadows and hot spots. Skin tones are smooth & natural.

Many cine cameras are unable to expose 64T correctly or not at all so please refer to the PDF below for compatibility.
[ 64T Cine Camera Winners & Losers ]
Please Note: This film stock has been discontinued by Kodak and since purchased by The Old Film Company stored in our film fridge, but may not have been prior.
Note: Process Paid packages are only valid to the original purchaser named on the invoice and not transferable or to be resold. This will result in this item being null & void.