THE OLD FILM COMPANY 4in1 EKTACHROME 100D COLOUR REVERSAL SPECIAL SUPER 8MM PACKAGE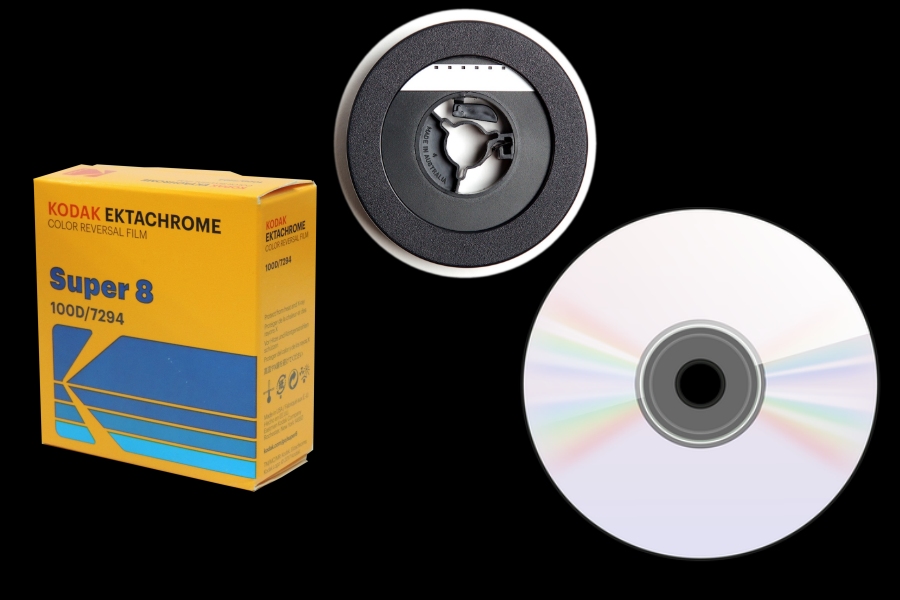 [ EXPRESS CHECKOUT HERE ]
**********
£114.99
**********
This is the complete package for the modern Super 8mm user.
KODAK EKTACHROME 100D Colour Reversal Film / 7294 is a 100-speed, color reversal motion picture camera film intended for use under daylight illumination (5500K). It offers a moderately enhanced colour saturation performance while maintaining a neutral gray scale and accurate flesh reproduction. 7294 Film has exceptional sharpness that is unsurpassed by any other 100-speed reversal film, and its grain performance is excellent. This film also offers very strong reciprocity uniformity and keeping stability.7294 Film offers outstanding results in outdoor and studio applications where moderate colour saturation is desired. It is excellent all round stock.

The 4in1 Package
Once you've exposed your film pop it into a jiffy bag with the coded box supplied (Film must be returned with the original box to remain valid) and await the arrival of your processed footage on a 50ft Super 8mm reel ready for projecting and a digital copy on either a PAL DVD Ready To Play or a AVCHD Data Disc so you can copy your digitalised footage onto your computer ready to edit. Approx. 3 week turnaround. Please indicate which digital option, default is the AVCHD Data Disc.
Please Note: We do not keep Ektachrome 100D in stock so please allow 1 to 2 weeks for delivery of your order.