TOFC P51 SUPER 8MM BLACK & WHITE TUNGSTEN 200 SPEED FILM
[ EXPRESS CHECKOUT HERE ]
**********
£69.99
**********
This negative tungsten 200 speed balanced stock is loaded into a Super 8mm cartridge which has the lower notch removed to make use of your cine cameras internal 85 filter. Simply apply the Sun (Daylight) symbol on your camera for outdoors which will automatically put the built in filter in place and for when shooting indoors apply the Bulb (Tungsten) setting which will remove the built in filter.

This film is specially hand processed by The Old Film Company to a Black & White negative then reversed to Black & White when transfered to a AVCHD data disc ready for you to edit in your video software. This gives it a 'Battle Of Britain' aerial combat, WWII look & feel. We do this all by hand to give it a real authentic natural look without the use of any ghastly fake digital filters as so often is the case nowadays.

This film stock comes with processing and Telecine to a AVCHD Data Disc For Editing Included (Film must be returned in original box).
Turnaround for this film stock is approx 14 days.

The price includes: 50ft Super 8mm film cartridge, Processing, Telecine (For film shot at 18fps only) to AVCHD Data Disc For Editing & return P&P.
Screen Shots Taken Of Processed & Telecine TOFC P51 Film Stock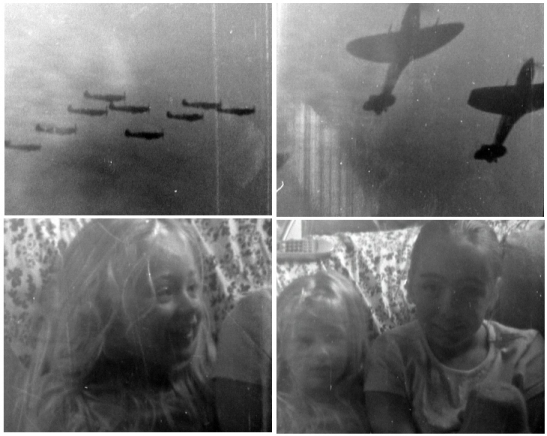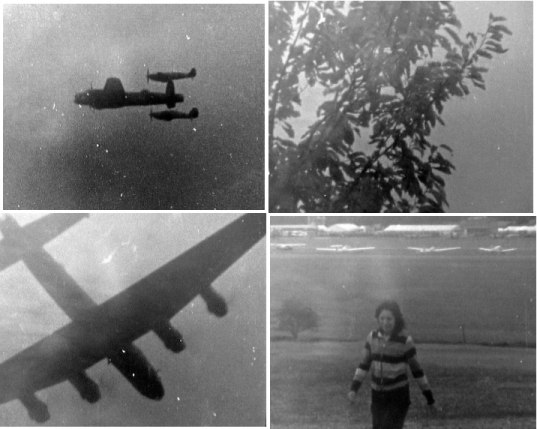 Note: This package is only valid to the original purchaser named on the invoice and not transferable or to be resold. This will result in this item being null & void.